Gooood morning bloggies!  Well, good evening to me, as I sit her writing this post.  Today was a really busy and productive day. 
I'm fading….but here goes!
Alarm: 8:15am –> whyyyyyyy? –> okay okay, get up for Boulder Farmer's Market!! 
8:30 – Breakfast [repeat of yesterday's scrumptious lunch]
8:50 – I should look somewhat presentable
9:05 – Out the door
9:08 – ATM
9:15 – stop by my neighborhood market to pick up fresh eggs…because I'm OBsessed!
10-ish – Arrive at the MONSTROUS sized farmer's market in Boulder
Take this photo and multiply by 5…or more.  Hu-uuuge!
I was meeting up with Laura + Lauren but I got to the market first.  I breezed through firs taking photos and seeing what all of the vendors had.  There was a good mix of everything.  TONS of produce!
Umm….soooo cute!
hehehe
Bread.
Chris would have jumped all over these if he was in town.  He looooves soft pretzels and these looked a tad better than the freezer version ;)
Did they think Angela was coming??  Practically every produce table had Garlic Scapes.  I have honestly never ever heard of these, until Angela mentioned them the other week and now they're all over the place!  I obviously got a bunch and can't wait to try them out!
Purdy veggies.
Soooo many furry friends at the market!
See….I told you…there were mounds of these everywhere!
I love fresh flowers!
They definitely brighten up my mood when I have them in the house…anyone else?
Okay.  Sugar snap peas.  People.  These were out of control!  It tasted like a sugary green bean with a huge SNAP!  Now, I know that sounds obvious from the name, but I've only ever had store-bought and these do not compare.  In any way.shape.or.form.  I think even Jessica would like them…that is how sweet they are!
It boggles my mind that bright colors like purple, pink, red and yellow grown from the ground. 
The cutest little berries you've ever seen.  I'm sure they were super sweet + delicious but they looked a little beat up and were pricey.  I've been getting some really tastey California organic at WF that have been on sale.
After the market, we were HOT + thirsty + I think everyone was a little sleepy.  Or maybe just me?
Lauraaaa!!  This wonderful lady is leaving for 2 weeks tomorrow to go on a road trip with her huz + their VW bus.  They are seriously going ALL over.  Everywhere from the Grand Canyon, to LA, to San Fran, to Yellowstone + more!  Jealous.
Me + my bounty of goods + a dumb expression.
Lauren + me + my dorky matching outfit….so.not.planned.
After the market + coffee, I came home and got busy. 
laundry
cleaned
swept our disgusting porch
brushed the doggies
ran a few errands
walked the dogs
ate dinner
did some computer work
lifted – triceps + shoulders
abs
foam rolled ~10min
Polly's Yoga For Runners – I held the poses a little longer, so I probably did 15+min, instead of just 10
worked on a blog header for another blogger
edited photos + blogged
and…….I'm out!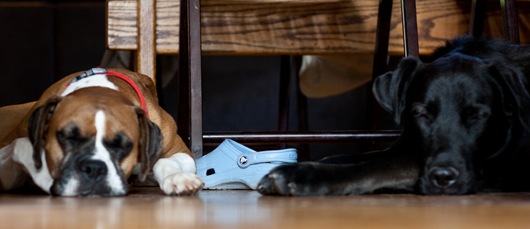 <3 Ashley