SUCH a fun day. It was so nice to get outside and do some climbing in Boulder today. We really don't get out to climb + hike as much as we should. No excuse!
I wanted to thank ALL of YOU for all of the amazing well wishes about Chris getting a job. We really appreciated each + every comment. We couldn't be happier or more excited for this next adventure in our lives. :)
Okay…the day started out with 3-min oatmeal cookies. Actually I would say these take a few minutes longer. There are quite a few ingredients to grab + measure and whatnot, but still a quick, easy breakfast.
Coco-Choco Walnut Breakfast Cookie
1/4c quick oats
1/2t cinnamon
1 egg white
1/4t baking powder
1/2t vanilla
1/2T dark choco chips
1-2T walnuts
1t sucanat
2t flour
1-2T shredded coconut
1/2T chia seeds
splash of milk
Combine all and mash together.
Form into the bottom of a microwave safe bowl and microwave for 45sec.
Let cool then top + eat!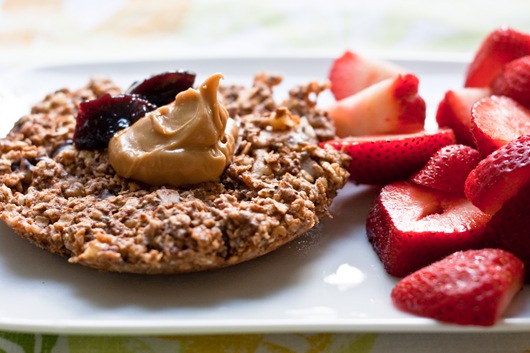 Delicious.
Organic strawberries were on sale yesterday…2lbs for $5.99! I stocked up and cleaned and froze a bunch because they are cheaper than frozen bagged strawbs. mmmm
Kelsey also sports the VFF's!
Here are some photos from our day :)
A Kenna look alike!
intense.
Eric!
Our good friends Peter + Michelle met us later in the day. They just moved to Ft. Collins a few weeks ago. We're excited to have good friends there already!
Michelle's got mad skillz. Look at the grip with her right hand!
Peter's hand
"Where do I move next????"
Cheers! We ate at Mountain Sun, in Boulder.
I had a tempeh wrap with zucchini, goat cheese, and a red pepper sauce. It was completely perrrrrfect.
Kelsey + Chris go the tempeh reuban.
5min super easy recipe that will make your friends love you even more!
Herb Goat Cheese
8oz plain goat cheese
2 medium garlic cloves, crushed or minced
2T chopped fresh parsley [loosely packed]
2T chopped fresh dill [loosely packed]
s+p to taste
Mash everything together with a fork.
Add more of anything to taste.
Every last bite of this was consumed. Summery + delicious.
I made that dish to take to Ann + Kurtz's house to celebrate Ann's graduation. She just got her MBA!! Yay Ann :) Such a fun day + night with friends.
Off to bed! More climbing tomorrow and then we're going to see String Cheese Incident at Red Rocks, 2 nights in a row. Better rest up!!
~Ashley
Happy Friday!!