Hello from the road! We are only a few hours out and starving for dinner! Too bad we somehow just passed any resemblence of a good option!
This morning I feasted on oats & oat bran with Eden Organic soymilk + water.
For the first time ever, I tried adding protein powder to my oats. Its not something i'll do regularly, but it definitely held me over longer. I used 2 T which is a half serving. (9g protein)
The taste and texture were great, especially with the toppings. :)
I managed to finish up all the packing and even made lunch to go. I figured It might be a few days before I get any greens in, so I packed a salad and pb+j.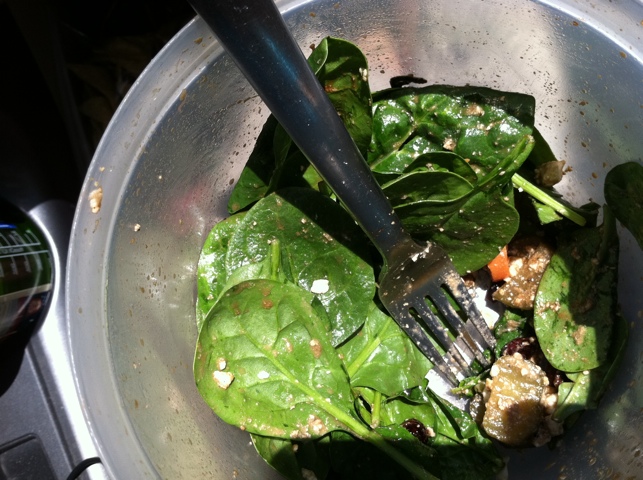 We stopped at pat and nats because they are so kindly watching our dogs. I just had to buy a baby themed thank you gift!
Then we were off!
Time to continue staring put the window! And just so youre not worried, i just ate a large plate of limp veggies from subway. Mmmm ;)
Ashley