So I have a little story to share.
The result is a recipe we've both been waiting for.
As mentioned yesterday, things have been a little busy around here.  This causes me to have tunnel vision.  While I'm tackling one thing, all that's on my mind is what do I need to do next.  Instead of my eyes wandering around, I'm starring straight ahead.  I didn't really realize this until today, while driving.  I felt my hands clenched on the wheel, my body hunched, and my brain shooting from one thing to the next. 
I made the realization and then relaxed my grip and sat back.  While still paying attention to cars on the road + pedestrians, I looked around and made another realization.  Despite the weather being in the 80's for the past week, the leaves are changing color.
What!?  When did this happen?  We had a few cool, rainy days, but then it crept right back up into the 80's.  I wasn't even paying attention to the trees with the weather being so warm. 
Leaves are changing, and I've only given you one pumpkin recipe? 
Realization #3 – Pumpkin recipe needed.  Now.
Pumpkin might seem like a food blog fad, but it's and ingredient I've always loved. 
There will definitely be pumpkin bread + other pumpkin recipes in the near future, but pumpkin donuts are first. 
With adding pumpkin puree to the mix, I wasn't quite sure how this recipe would work.  My worry was that they would become too fluffy and cake-like.  I knew I needed to decrease the amount of milk, but wasn't sure by how much.  I wanted them to have a nice spiced flavor, but not overdone.
I started to add ingredients to the bowl, and realized I was out of baking powder.  With Kelsey living a few blocks away, I gave her a ring.  No answer.  So, I broke in.  With the key of course.  No baking powder to be found, so I scurried off to a little market and grabbed it. 
Problem one: diverted
Problem two: I added too much almond milk.
Problem three: If this recipe turned out to be a fail, I was also out of sweet rice flour and not going back to the store.
Good news!  This recipe is really forgiving.  Too much almond milk, just required a little longer bake time.  They still had their cake-donut texture and were not gooey in the least.  The pumpkin didn't make them too fluffy or cakey, either.  Cake donut texture is much different than actual cake texture.  A bit denser and more moist.  Despite the fact that they are baked, they truly have a fried cake donut texture.
While the donuts were baking away, I got to work on the glaze.  I wanted a thick, pumpkin spiced glaze.
First thing to do.  Make fresh powdered sugar, using sucanat.  So super easy!  Just be careful, as it's very powdery when you grind it.  Don't breathe too deeply!  Check out the smoke below.  That has nothing to do with heat.  It's all sugar smoke! 
Instead of adding milk to the sucanat powdered sugar, I added pumpkin and a little spice.   
And it worked! 
If you're not a huge fan of super sweet, sugary glaze, fear not.  You will still love these donuts sans glaze.  I gobbled one up, immediately out of the oven, with no glaze in sight….and I might even prefer them that way.
Pumpkin spice packed in a donut…
…with a drippy, pumpkin-spiced glaze.
Pumpkin Spice Donuts [yields 6]
1/2c oat flour [ground in a blender from certified GF oat groats or steel cut oats]
1/2c sweet rice flour
3T coconut flour
3T sunflower oil
1/3c sucanat
2 large eggs
1/3c pumpkin puree
6T unsweetened almond milk
1.5t cinnamon
1/2t ginger
1/4t nutmeg
1/8t all spice
pinch of ground cloves
1.5t vanilla
1/2t salt
1t baking powder
Preheat your oven to 350* + grease your donut pan.
In a medium sized bowl mix together the oat flour, sweet rice flour, coconut flour, sucanat, salt, spices + baking powder.
In a small bowl, whisk together eggs, milk, vanilla, oil + pumpkin.
Stir wet into dry, until combined.  Do not over stir.  It will look slightly lumpy.
With a spoon, spatula, or piping bag, transfer the batter to your greased pan. 
Bake for 22-26min.
Test with a toothpick for doneness.  You want a slightly moist toothpick.  Not gooey but not bone dry.  The tops of the donut should be golden brown and slightly firm.
Let them cool in the pan for 5min then turn out onto a cooling rack.  Loosen around the edges if needed.
Add toppings when cooled.
*For high altitude – oven 375*, 7T almond milk, 3/4t baking powder
*If you can't find, or don't want to buy coconut flour, I would add 1T extra oat flour add 2T extra of the sweet rice flour.
*Don't forget, these can also be made in a cupcake pan.  The bake time will increase by about 5min.  Test for doneness.
Pumpkin Sugar Glaze
1/2c powdered sucanat
2T pumpkin puree
1/4t ground cinnamon
pinch of ginger/nutmeg/clove/all spice
Whisk together until smooth.
Let sit for 5min to thicken.
Drip or spread on donuts.
I've tried to describe the texture, but why not just show you?
A must make for fall.  Or, summerall, which is what I would like to call the current season. 
Realizations were made.
Problems were diverted.
And a pumpkin donut was created.
Now it's time for bed.
Dakota agrees.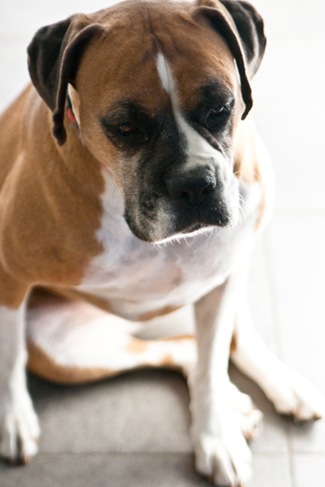 Ashley