Oh weekend.
You have been so fabulous.
Today I was entertained with TV, old Friends episodes, a blanket + a pillow. 
And food.
The last scoop of pumpkin was begging to be used up.  
But how?
I was in the mood for something a little more creative than pumpkin oatmeal. 
Popped amaranth came to mind, but how could I make it pumpkiny? 
By making pumpkin spiced cream, that's how!
I popped 1/3c raw amaranth, which produced this massive bowl of fluffy crunch.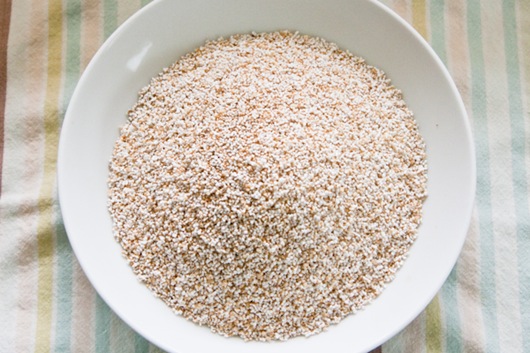 Walnuts + banana were added.
Then a little honey for sweetness + coconut butter because it's delicious.
And of course, the pumpkin cream.
Bursting with warmth + flavor from the spices.
Thickened from the pumpkin, and slightly sweet from the banana.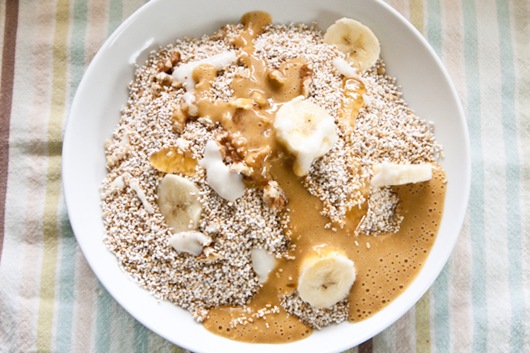 2 of my favorite worlds have just collided.
cereal + pumpkin 
Pumpkin Cream Cereal
1/4-1/3c raw amaranth [popped amaranth tutorial] = 1 1/2-2c popped
1c unsweetened almond milk
1/2t vanilla
1/3c pumpkin puree, chilled
2-3" banana piece
3/4-1t cinnamon
1/8-1/4t ginger
pinch of all-spice/nutmeg
1.5t honey
Pop amaranth and place in a bowl.  *cool if the fridge/freezer if desired
In a blender, blend milk, pumpkin, banana, vanilla + spices until smooth.  *blend honey into mixture or drizzle on top
Taste + add more spices if desired.  Also feel free to add in protein powder if desired.
Top cereal with desired toppings + pumpkin cream.
It was nearly impossible not to chug the pumpkin cream straight from the blender.
As if pumpkin wasn't cool enough.
Somehow, it just got cooler.
Enjoy the rest of your weekend! 
Ashley