You probably missed the recap of our move to Colorado.  It was almost exactly 1 year ago!  I was still blogging on the ota.bars blog, but made the switch to The Edible Perspective in October.  Check out my super exciting 25hr car ride from NC to CO!  So funny how much changes in a year.  Before moving to Colorado, I had only played with Chris's dSLR about 3 times!  I sort of hog it now ;)
And then, 4 months later, we moved from a storage unit and the bro + sis in law's house to Denver. 
And now we're off to Ft. Collins….see ya when we get there!!  Or probably in a day or so, once we get the internet hooked up!
Have a great long weekend!
<3 ash
Now for some random photos from summer 2009 :)
Old Mecklenburg Brewery in Charlotte.
Puppy Kenna.  
Chris's 26th Big Lebowski bday party in Charlotte.
I made White Russian cupcakes for his party.  You know, in honor of "The Dude."  I also made Kaluha butter cream ;)
My good friend Heather at her wedding right before we moved to CO.  Happy almost 1 year anniversary!!! :) Miss you dear!
Visiting in Cleveland!
Eric, Chris + me, on our way to the All Good festival last summer.  
With Steve + Eric at All Good!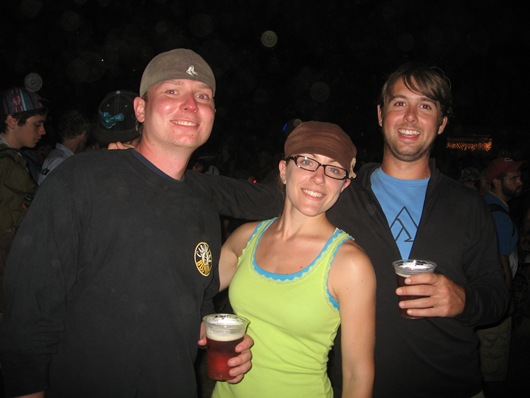 zzzzZZZZzzzzzzzzzzzzzzzZZZZZZZZZZZzz