I've always hated grapefruit.  I remember trying to like them, many times! 
They look so pretty, and covered in sugar or honey, what's not to love?  The aftertaste, that's what.
I always thought it looked fun to dig out the segments with a little spoon.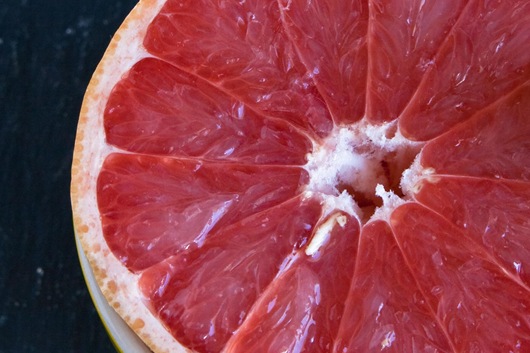 But then my mouth felt like it sucked on a cross between a sour patch kid + a cotton ball.
Until today.  No sugar needed.  Just a cute spoon.
Pure deliciousness.
Ashley