random facts Tuesday - part one
#14 – Stirring in 1/4t of almond extract  + 1t vanilla extract, at the end of cooking your oats, is delicious.  So is fresh ground almond butter.
#15 – I love honey.  Just a little drizzle.  Everyday.
#16 – A beach towel works better than plastic, to avoid getting soaked from the wet saw.
#17 – I finished the first wall!!!!
#18 – I zoned out and went to town on the tile today.  It brought me back to modeling days in architecture school.  I don't miss building models.
#19 – I may have bragged to the husband about my "U" shape saw skills.  He may have been impressed.
#20 – I may have gotten annoyed with the beach towel water shield.
#21 – The wet saw soaked me.  Again.
#22 – I finished HALF of the sink wall!! 
#23 – No tiles have fallen from the wall yet. 
#24 – Three days ago I started adding chopped pickles to my salad.  I'm going to shed tear for every pickle-less salad I've ever eaten. 
#25 – This sauce is delicious + certified gluten free!
#26 – We had tortilla pizzas.  Again.  They were delicious.  Again.  [GF brown rice tortillas]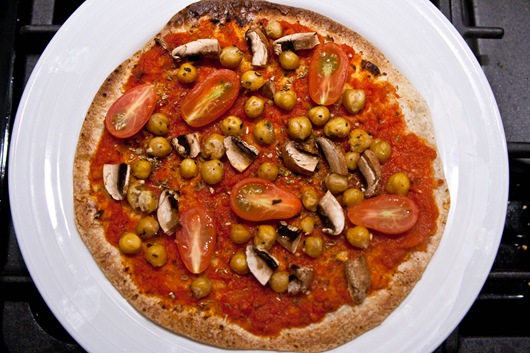 #27 – I ate two. 
#28 – I finally took 2 hours off to relax and watch a movie.
#29 – I just wasted 2 hours of my life, watching this movie.
#30 – It's 1am.  Lights out!
Ashley