1.  The other day I bought cereal.  I haven't purchased a box of cereal since before starting my detox, in January.  I used to have 2-3 boxes on hand, at all times.  Now, I much prefer to make my own.  I like making cereal one batch at a time, so I avoid double-fisting into the box, like a cereal ninja is about to swipe it out from under me.
But Monday, I fell weak for this box.  I've had it once before and man is it delicious.  Perfectly sweet, packed with vanilla, and loaded with crunch.  It's also GF and not too bad on the nutritionals. 
2.  I went to TJ Maxx today.  I'm not a good TJ Maxx shopper.  I've always been jealous of friends that can put together the most adorable + trendy outfits from that store.  I just don't have the eye!  Today I went there looking for comforter deals.  I thought just maaaaybe they would have what I was looking for.  It was worth the trip, but ultimately I was unsuccessful.
Unless you count these a success…
I think I do!  I've been wanting an oil dispenser to have out on the counter, and I couldn't pass up the other glass bottle for $1.99. 
3.  Natural Grocers is right next to TJ Maxx, which is my favorite produce + grocery store.  I couldn't just not go in.  Luckily, I made it out alive with only green things in hand!
4.  Instead of blogging + thinking about comforters and wall paint, I really need to direct my attention to this.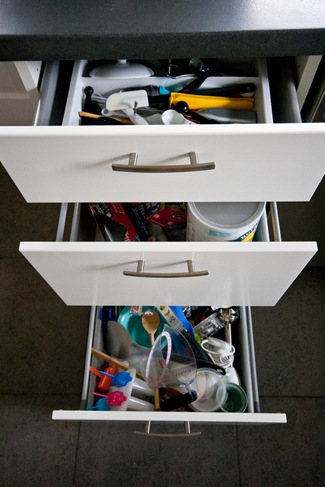 5.  But not before I finish this!
6.  And a HUGE congrats to my friends Laura + Travis for making it into The Knot, with their outstanding photography skills.  The wedding that made the issue, was full of vibrant color + amazing, well-thought out details.  L + T captured it perfectly, per usual.  So excited for them!!
Happy hump day!
Ashley