Wake up San Francisco!!!!  Ring a bell?  Fan of Full House?  Danny Tanner?  Okay, it's early and clearly I didn't get enough sleep.  I'm typing a mile a minute to get this post into the blogosphere before I leave for the airport!
Yesterday, I decided it was time for a banana scramble, coined by the oh-so-clever Ashley!  It's been far too long!  Check out the crazy shadow that the light is causing, coming in through our sliding glass door. 
Light coming in on the right, shadow created on the left and on the inside of the right side of the bowl.  Yuck.  The shadow is so dark that there isn't much you can do to alleviate this when editing a photo.  You can lighten and expose it a bit, but you'll start to notice noise/grain as a result.
Enter the paper towel bounce.  Again, not perfect, but so much better right?  Compare above!
Time to try and demo this, with only 2 hands!
Somehow I was reaching a good 2' in front of me with my left hand, holding the heavy camera with my right hand.  It was not too steady, but don't worry, the camera strap was around my neck!
So, the light comes in from the right, bounces off the white paper towel surface and reflects back onto the bowl.  If you want a diagram, check my awesome paint drawing from yesterday's post. :)
This banana scramble was pumpkin infused and oh.so.delicious!
Pumpkin Banana Scramble
3T rolled oats
1/2T coconut
1T ground flax meal
1/3 mashed banana
1T milk
1/4c pumpkin
splash of vanilla
1/2-1t cinnamon
pinch of cloves/ginger/all spice
Mash everything together in a bowl, until it is thick and batter-like.
Let sit to thicken for a few minutes.
Over medium-low heat, in a well greased pan, plop in a pan and try to form into a thick circle.  Mine is usually around 1/2" or so thick.
Cook for about 5min, or until browned, flip once and cook another 3-5min.
*The banana scramble does not firm up.  It is very soft and gooey in the center.  It is not like a pancake.  Very messy!!
**It doesn't always stay together in the pan, but when I flip it, I just kind of form it back together.  This one with the pumpkin was particularly soft.
Check this out!  No light bounce.  Shadows on the left.
Ahhh, so much brighter with the light bounce.  Cool, huh?
No light bounce….shadowy!
Much better!!  There is obviously still some shadow, but this effect works really well in a pinch!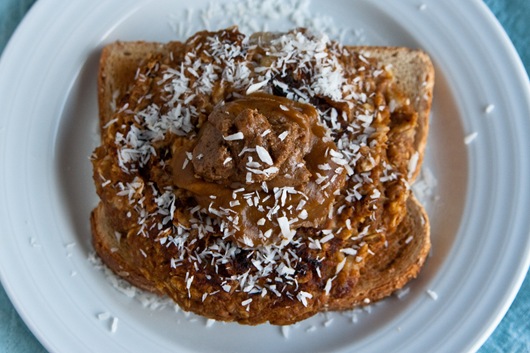 After playing with the paper towel roll and eating my banana scramble, I decided to give the Vienna another try.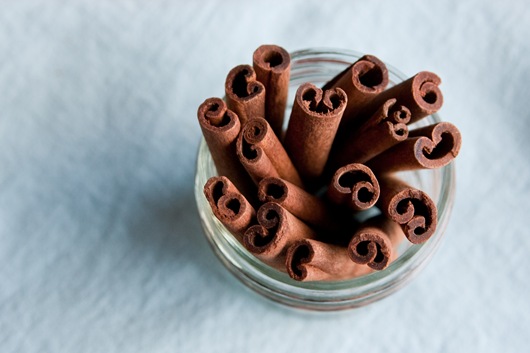 Boiling the almond milk + vanilla + cinnamon…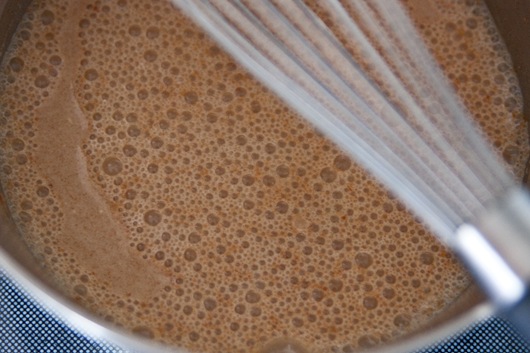 Pouring in the espresso….and then the almond milk mixture curdled!!??  Does anyone know why that would be???  I thought it was really odd.  It wasn't expired or anything weird.  I was baffled.  When I get back I'm giving this 1 more try, dangit!
After breakfast I attended to this.  Eeek!  It all fit perfectly and ended up only clocking in at 40lbs, with shoes and a box with a few nut butter jars inside.  Not bad!  However, I also have a lot of carryon things….camera…lenses…computer…etc!
I got a million things done yesterday and decided I needed a break, even though there wasn't much time.  I went for an hour and 10min bike ride that got a bit extended when my chain fell off!!!  Gr. 
Of course my chain falls off on the bike ride I already don't have time for!
And I'm off!!!!!!!!!  See you in San Francisco!!
~Ashley