My Aunt + Uncle hosted an amazing brunch the day after our wedding.  Their house is gorgeous and they decorated it with ALL of the wedding centerpieces and bouquets.  It was like a continuation of the wedding!
Loved walking in and seeing everything set up with the wedding flowers. 
Some of my West Coast family, and my grandpa + Chris.
My Grandma + Grandpa [dad's parents].  My Grandfather has since passed, and my Grandma now lives in Cleveland close to my family. 
Jenna + Elizabeth.  Elizabeth is my cousin that lives in Colorado :)
After the brunch I remember taking a VERY long nap and eating a LOT.  We celebrated my birthday early, since we we would be in Ireland for it.  I decided that I wanted to use the top tier of my wedding cake for my birthday because I wanted to share it with my family.  I didn't get enough of it at the wedding!  We also had a duplicate top tier made to eat on our 1yr annv. 
Who saved their wedding cake for a whole year?  How did yours taste?  I was completely scared but honestly, ours was amazing.  It was extremely moist and full of flavor.  I was shocked!  We even had some friends help us eat it and they couldn't believe how good it was!
Opening wedding gifts with the whole fam :)
Things were CRAZY getting ready for Ireland.  We made it to the airport 1 hour before our flight left.  Between getting traveler's checks at the last minute, and other things, we were lucky we made it!  We departed out of Cleveland.  My family was so excited that they would get to see us for a few days after we returned back from IRE before heading back to Charlotte.
Tired but excited!!!
Below are some of Chris's Ireland photos…full recap tomorrow!  This was very soon after he purchased the dSLR camera.  I was nowhere near touching it at that point.  I just starting using it this past September.
The River Liffey at night – Dublin, IRE
Kilmainham Jail – Dublin, IRE
Driving to Northern Ireland, which is actually it's OWN country!  It uses the Pound, not the Euro and goes by miles not km!  Weird!
Carrick-a-rede rope bridge.  One of the most Northern points of Northern Ireland.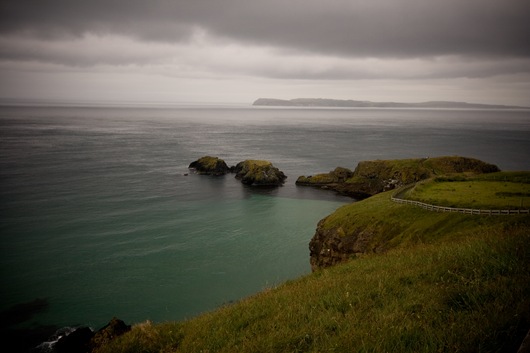 What are the odds of the bird flying in this photo??  I love it!  We were in Kinsale, Ireland here. [a fishing town at the most Southern end of the country]
Okay…well I guess I did touch the camera a few times…because I took this photo, even though Chris disagrees.  I remember it specifically :)
We used the tripod a lot!
No, I didn't steal these children.  More details on who they are tomorrow ;)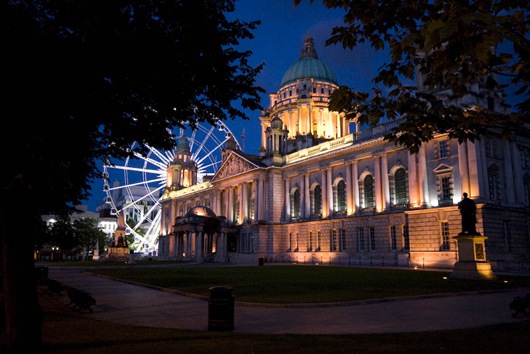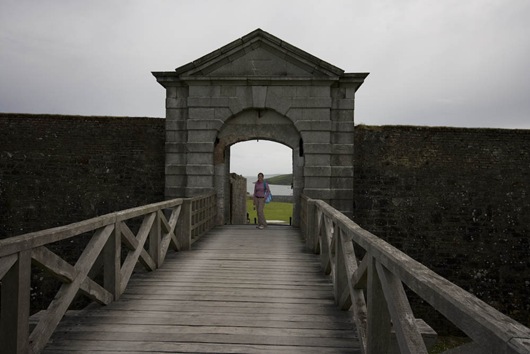 Off to bed JUST after midnight!  Picking up Laura bright + early from the airport!
More tomorrow….
Ashley